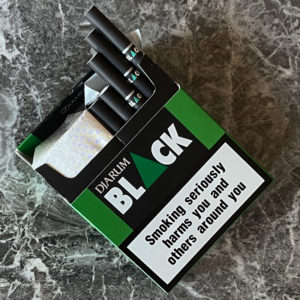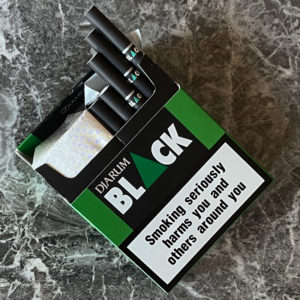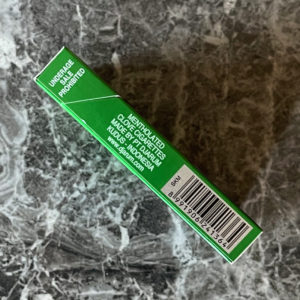 Sale -92%
Djarum Black Menthol Supersmooth
USD$5.37 – USD$48.30
Currency:
United States dollar ($) - USD
Euro (€) - EUR

Pound sterling (£) - GBP

United States dollar ($) - USD

Australian dollar ($) - AUD

Chinese yuan (¥) - CNY
Compare
Description
Djarum Black Menthol Supersmooth was first introduced to the US market in 2007, together with the other Supersmooth series: Djarum Black Supersmooth and Djarum Supersmooth. It offers a smoother taste with highly refreshing menthol for those who enjoy a lighter version of mentholated kretek.
Each unit includes 10 packs of 20 cigarettes (total 200 cigarettes).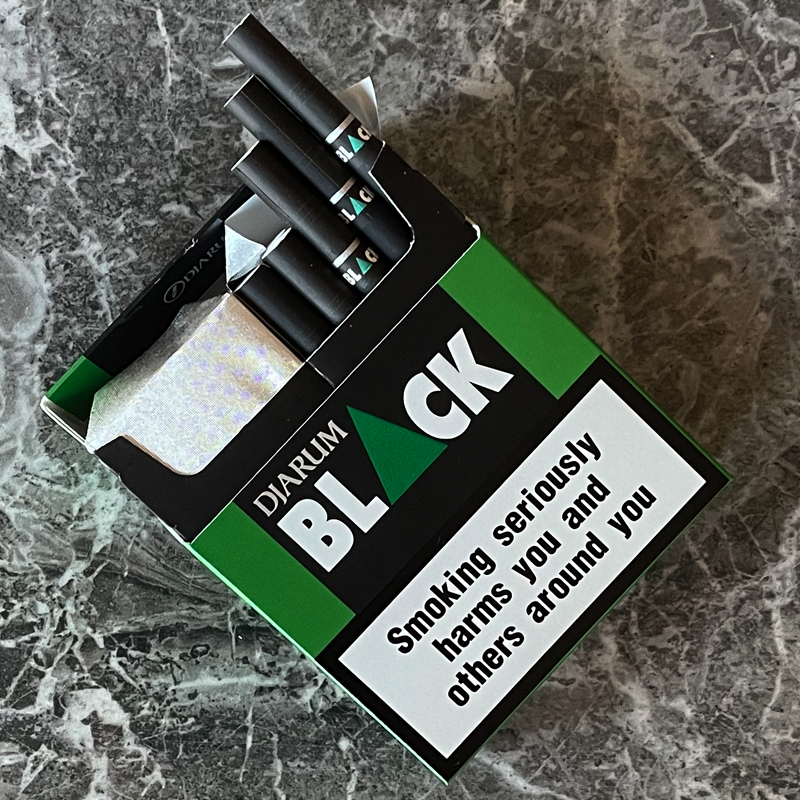 Djarum Black Menthol Supersmooth
Currency:
United States dollar ($) - USD
Euro (€) - EUR

Pound sterling (£) - GBP

United States dollar ($) - USD

Australian dollar ($) - AUD

Chinese yuan (¥) - CNY
---