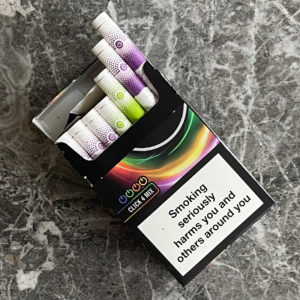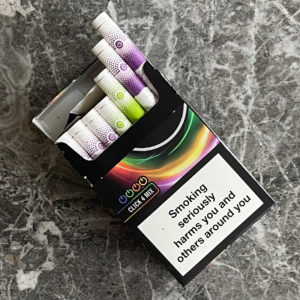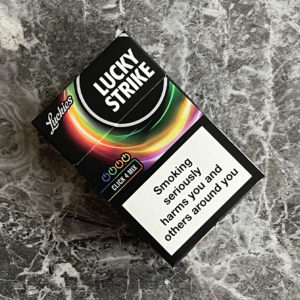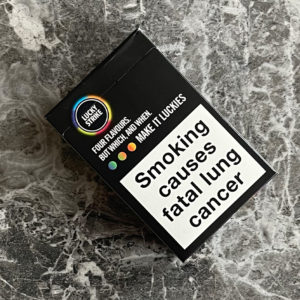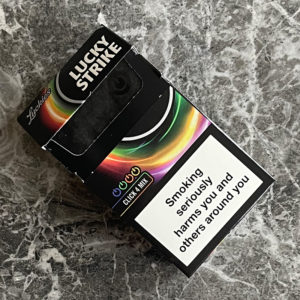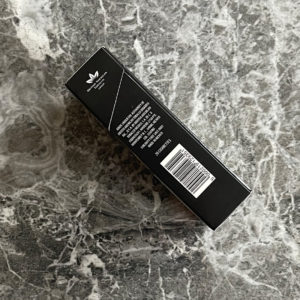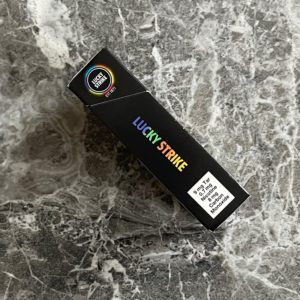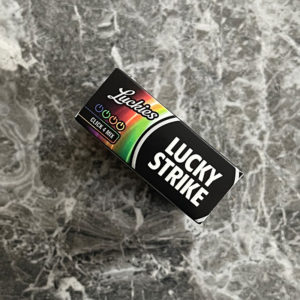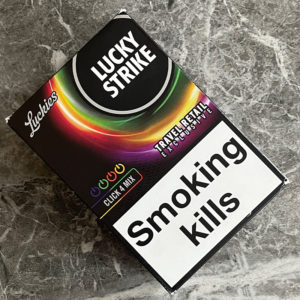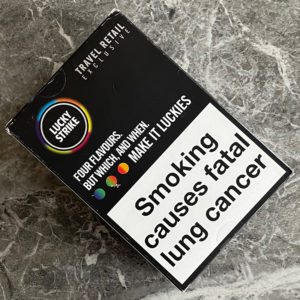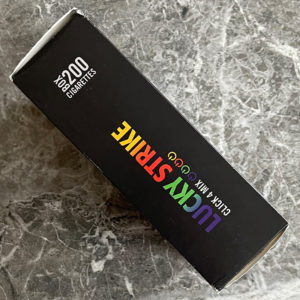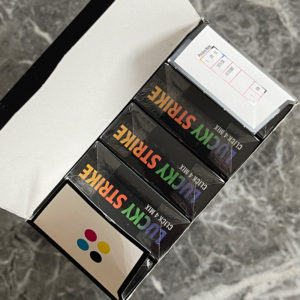 Sale -90%
Lucky Strike Click 4 Mix
$6.48 – $50.73
United States dollar ($) - USD
Euro (€) - EUR

Pound sterling (£) - GBP

United States dollar ($) - USD

Australian dollar ($) - AUD

Chinese yuan (¥) - CNY

Saudi riyal (ر.س) - SAR

United Arab Emirates dirham (د.إ) - AED

Czech koruna (Kč) - CZK

Hong Kong dollar ($) - HKD

Hungarian forint (Ft) - HUF

South African rand (R) - ZAR
Compare
Description
With four capsules, Lucky Strike Click 4 Mix gives you the chance to create a moment of true taste – a taste that makes a memory. Four capsules. Click Them. Mix them.
Each unit includes 10 packs of 20 cigarettes (total 200 cigarettes).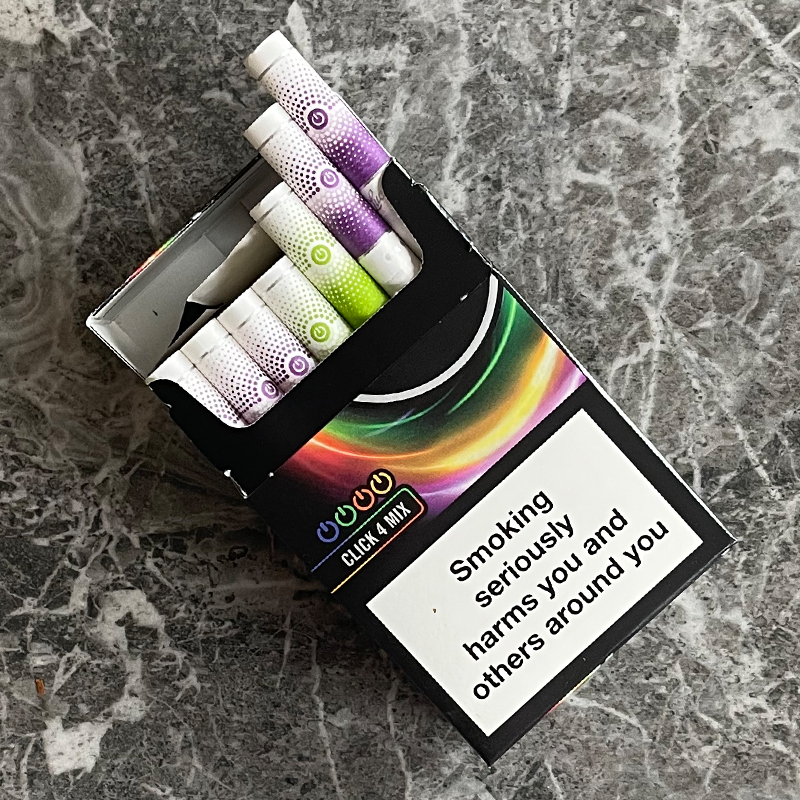 United States dollar ($) - USD
Euro (€) - EUR

Pound sterling (£) - GBP

United States dollar ($) - USD

Australian dollar ($) - AUD

Chinese yuan (¥) - CNY

Saudi riyal (ر.س) - SAR

United Arab Emirates dirham (د.إ) - AED

Czech koruna (Kč) - CZK

Hong Kong dollar ($) - HKD

Hungarian forint (Ft) - HUF

South African rand (R) - ZAR
---
Customer Reviews
Wonderful. I am however, struggling with another order that has yet to arrive and there is no current tracking data.
Quick delivery to Germany, product in perfect condition and original wrapping.